I'm really starting to get nervous now. Along with playing the insurance waiting game, I had my upper GI yesterday, and lo & behold, I have a "small sliding hiatal hernia."
Now, my friend Tanya says this is nothing to be concerned about, as my surgeon is also a general surgeon & can fix it at the same time. I was concerned it would keep me from getting the band... but she insists no. My surgeon stated he just didn't want any surprises. Well, neither do I!!! I don't want any surprises from Humana, from my doctor, etc.
I have my dietician appointment on Tuesday to learn about my preop diet, which I'll begin the very next day! Can't wait for those yummy shakes... Ha!
And I have about 13 lbs left to lose before surgery.
Oh, did I forget to mention... I have the date!?
*~ APRIL 28th ~*
I'm getting so excited... I don't want anything to derail my surgery.
And I must apologize to you, all my bloggy band-friends. I haven't been checking out your blogs much lately. It's been a very busy time for me, & it's not easy to read or comment on others' blogs via iPhone (which is how I'm submitting this blog post). I do miss you all & appreciate all your support more than you know!!!
I'll be back with you all soon!
Blessings,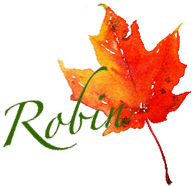 - Posted using BlogPress from my iPhone