As my surgery draws near, I see myself on the plane... looking down onto the paradise below. Sandy beaches, blue-green water, bandsters in bikinis... I'll be there SOON! Anticipation. Can't wait! A little nervous, though, too. Flying does that to me. Nervous in a good way though.
I didn't weigh myself today, but as of yesterday, I'm down 18 lbs!!! Then I proceeded to get home last night to an empty house (my parents were out visiting friends) & a grumbling tummy. And my tummy said "NO SHAKE!" And so, I paced all over my kitchen. Considering this. Eliminating that. Finally, I'd decided. My Mom had left 2 soft boiled eggs in the fridge. I opened a can of tuna & (after draining the water) added the eggs & put it all over a nice bunch of green/red-tipped leaf lettuce. Add lots of pepper. YUM! 'Twas mah-valous!!! And way better for me than that Carnation Instant Breakfast I was considering for a change from my Bariatric Advantage ones. And, I deserved that salad. I FEEL those 18 lbs gone. My scrubs (from work) are actually getting ROOMY on me! These are exciting times for me. I can't remember a time when my scale consistently dipped in this direction.
Today, I had bookclub. At the coffee shop, I asked for a soy sugar-free Chai tea latté. Then, I had another... it was soon good! When I got home, I had guilt. I hadn't asked what the sugar-free syrup was made of (I don't use aspartame... ever!). I hadn't asked what milk they used. I realize that Chai tea is caffeinated, but didn't care. Then, I came home &, talk about obsession! I called the café & asked for the brand of both!!! I'm sure the barista thought I was mad. My new obsession: adding up my calories & such on myfitnesspal.com & coming in UNDER for the day. To my delight, Da Vinci sugar-free sweeteners are made with Splenda! And they use Silk milk. So, I count those as 2 of my shakes today! The calorie counts are about the same. And SOOO worthwhile. Mmmmm.
So, I weigh in tomorrow. I'm hoping & praying for another 2 lbs loss (minimum) so I can hit OVER 20 when I go see my doc for my pre-op on Monday. It's all coming so fast! Good fast. Added bonus: vacation from work for 2+ weeks! Ahhhhh...
So, girls... I have an appointment with a very important little band on Wednesday. She'll be with me for a long time, & I don't even know her name yet. I really need some suggestions (PLEASE)!!!
Blessings,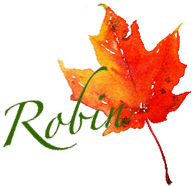 P.S. I forgot... Humana kinda jumped the gun with putting my "approval" online the other day. I called my doc's office & they hadn't gotten it, so I called Humana & they said "nope... not yet approved." I almost choked! Turns out, it was only a "final signature" that was holding it up, & I finally got the official YES on Friday. Nothing like cutting it close, eh???